This is Intermediate Guitar
In this edition of Learn To Play Guitar I will walk you through more complex and exciting guitar techniques. The aim of this course is to have you in a mental and physical space where you are comfortable enough to perform in front of a crowd, even if it is just family and friends. At the end of this course you will have the skills and techniques to be able to play full songs with confidence and maybe even add a bit of your own flare and begin to understand your own guitar style.
This course is for YOU, to help you grow and achieve your music dreams and goals.
In this class you will learn:
bar chords
fingerpicking techniques
various strumming patterns
a little bit of music theory
chord groups to help with your songwriting
lots of practice tracks at different tempos to help you with your playing.
The class is divided into 7 lessons with each lesson building on the next.
If you already know your basic open chords like Em, Dm, C, D, G, A and E then this course is perfect for you as it will help you progress with your playing and make you more confident to play new songs and create your own music.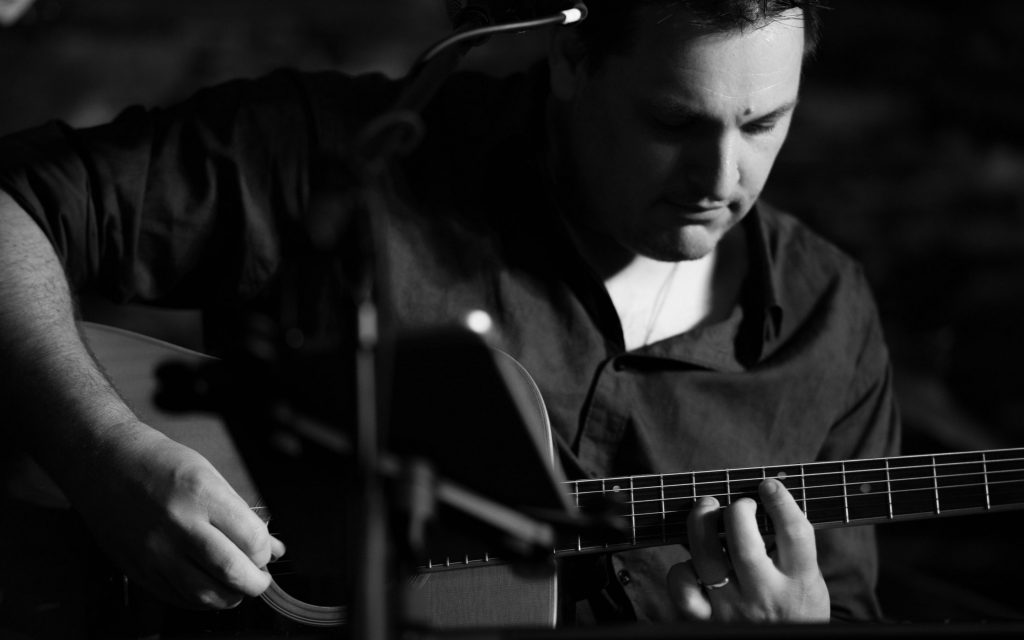 Hi, I'm Chris Richter
I have been playing not just guitar but many instruments for over 25 years. It is my passion. Having music in my life has given me the chance to meet amazing people, perform in front of thousand upon thousands of people and tour with bands across the world. Music is all about the experiences and I want to give as many people as I can the chance to experience the incredible moments that music can create.
Trust me on this, pick up a guitar and see what happens
Guitar Courses
Check out more of my Learn to Play Guitar courses.